Of all the skin care problems, blackhead is definitely in the top 3. Blackhead is a kind of open acne that is also a blockage of hardened oil, usually on the face, forehead and nose. When the oil glands are over-stimulated and the pores become clogged with excess oil, the oil hardens and eventually oxidizes to form blackhead.
Because the blackhead will appear in the form of black spots on the surface of the skin, if it is not cleaned for a long time, it will cause a larger area of dark spots on the face and nose. At the same time, if you do not clean up blackheads for a long time, it is equivalent to garbage piling up at the exit. When pores are seriously clogged, it may also cause skin inflammation and infection.
As a delicate girl, no matter you are without makeup, or make up, as long as you want to maintain your beauty, you must solve the "blackhead".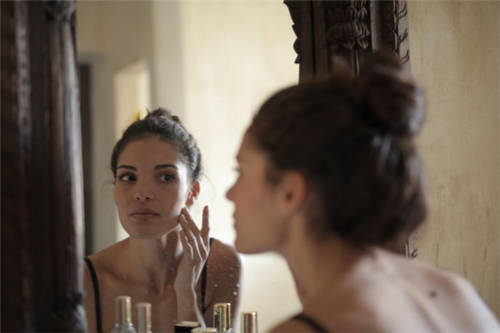 In order to go to blackhead, we are really hard!
Extruding by hand, needle picking, tweezers pulling, black head sticking, applying exfoliating gel, brushing acid......We used all kinds of methods to deal with blackheads. However, why we have tried all kinds of methods, blackheads or unbridled still appear? Why is that?
In fact, many methods to solve blackhead, there are certain disadvantages at present. For example, squeezing by hand not only destroys the pores structure, making the pores larger, but also very unhealthy, easy to cause folliculitis infection. Generally, only shallow layers of waste oil can shoveled off with a needle, but no blackheads can be removed from the source. Although the effect of brush acid is good, there is obvious hot and painful feeling, should not over-reliance on......
Using blackhead suction instrument is recognized as a rational approach, but the use of the common blackhead suction instrument on the market is relatively bad, such as easy to suck the skin red swelling, obvious pain, and can`t observe whether the blackhead is really removed, so never let people fall into the embarrassing situation of "blind cleaning, ineffective cleaning".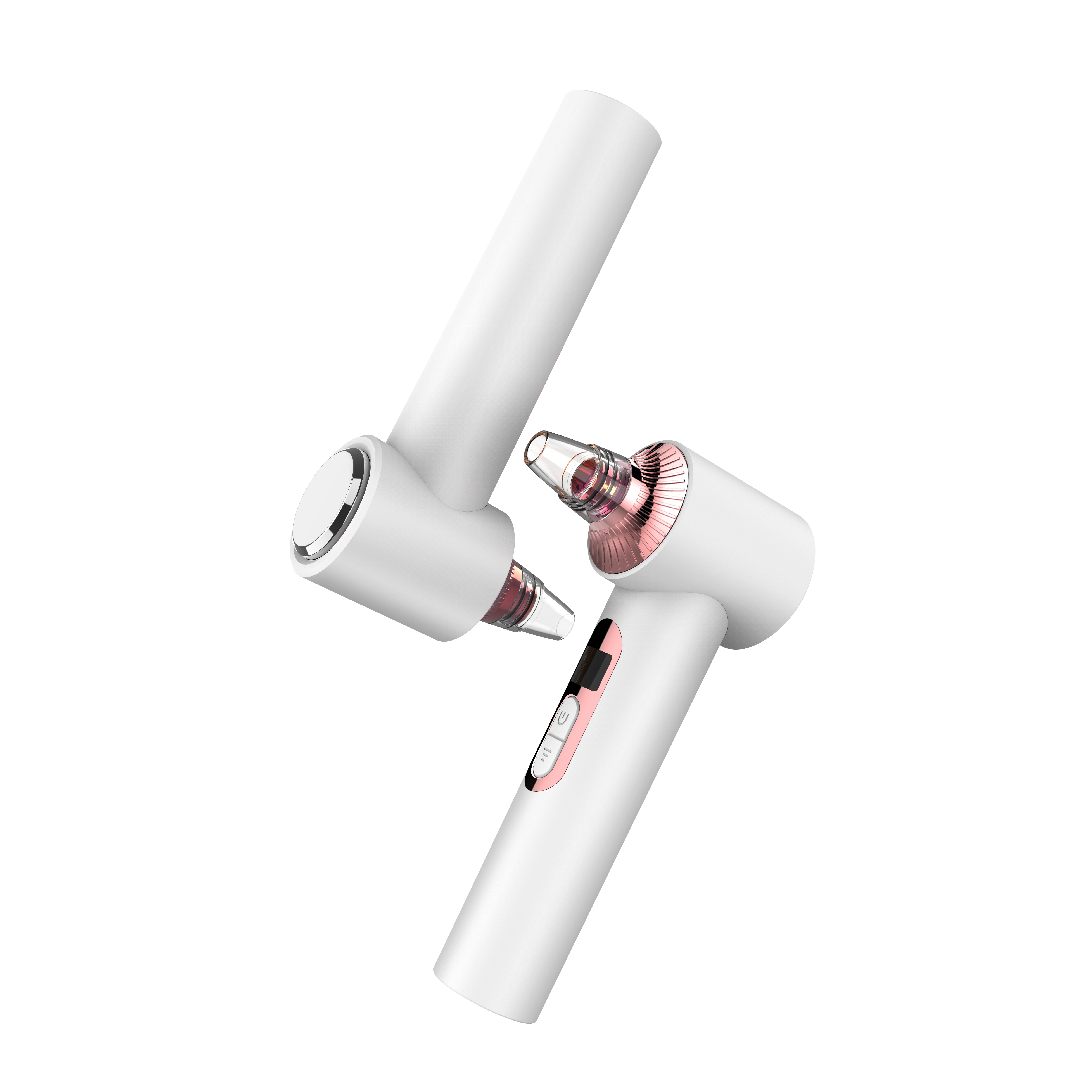 Meizons Blackhead Sniper, "Visualization" is the real hardcore!
In order to solve this problem, Meizons team through long-term efforts and repeated tests, finally the exclusive visualization skin management patent technology is integrated into the blackhead absorption device products, bringing the new Intelligent Visual Nose Blackhead Remover "see clearly and suck comfortably". Compared with the blackhead vacume remover on the market, it can not only visually and effectively remove blackheads, but also control acne and repair the skin. The key is that it is painless and does not hurt the skin. Meizons Electric Blackhead Remover "exposure" blackheads under the microscope, can accurately suck away blackheads. When you are using blackhead suction microdermabrasion machine, you only need to connect the APP, you can clearly see the blackheads and witness the process of blackheads being sucked out, saying goodbye to the "blind suction", and making the process of blackheads sucking efficient, comfortable and decompressing.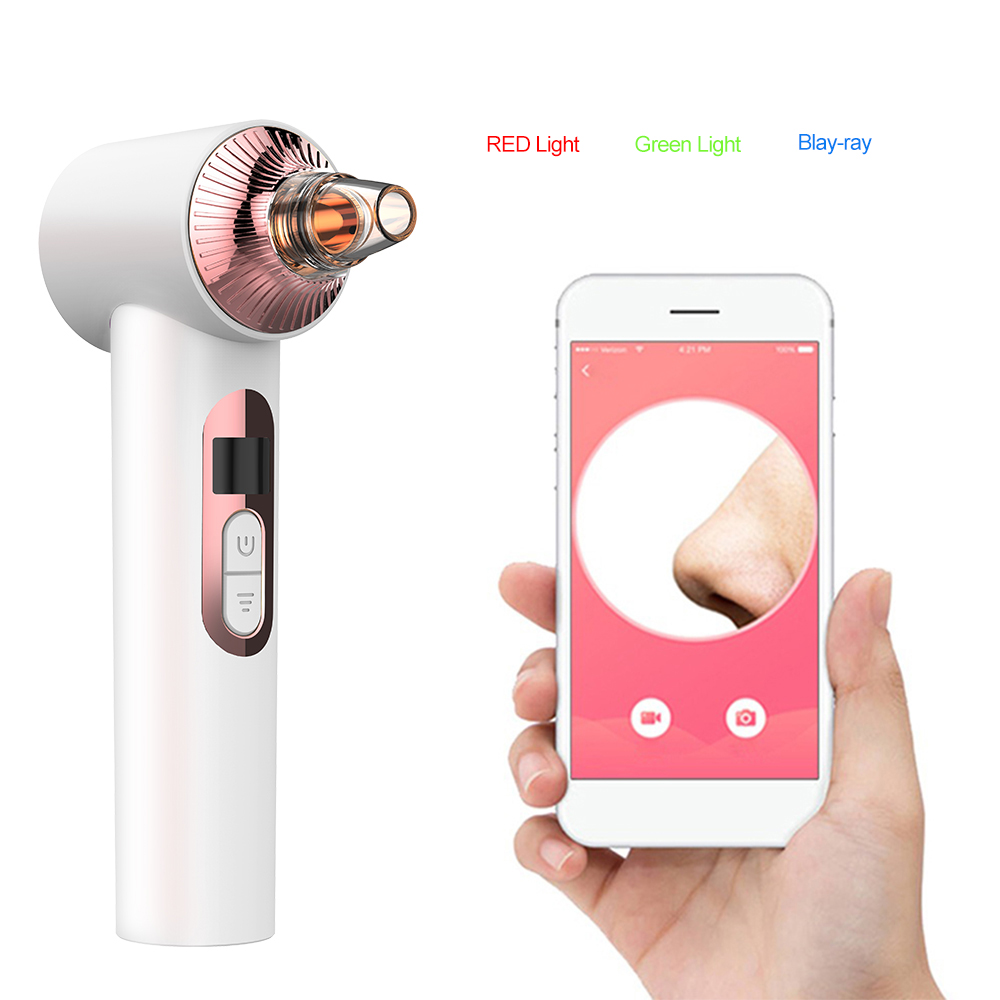 High-tech + multiple modes, Meizons Blackhead Sniper has "hidden skills"!
Meizons heat cold electric blackhead remover vacuum tool combined with small bubble technology, the use of vacuum negative pressure adsorption technology, do not damage the skin safely, and without pain can also be deep facial cleaning, easy to pore blackheads, acne, excess oil residues and other suction out.
In addition to being an excellent tool for removing blackheads, Meizons blackhead suction microdermabrasion machine are also very effective for acne prone friends. Because in addition to vacuum negative pressure technology, this new product is also equipped with blue light nursing mode, anti-bacterial and anti-inflammatory, inhibit sebaceous gland oil secretion, prevent acne recurrence and other close functions.
In order to be able to clean the skin at 360° without dead ends, the Meizons blackhead remover is also equipped with 8 kinds of accessory heads, which are safe and hygienic and adhere to the skin.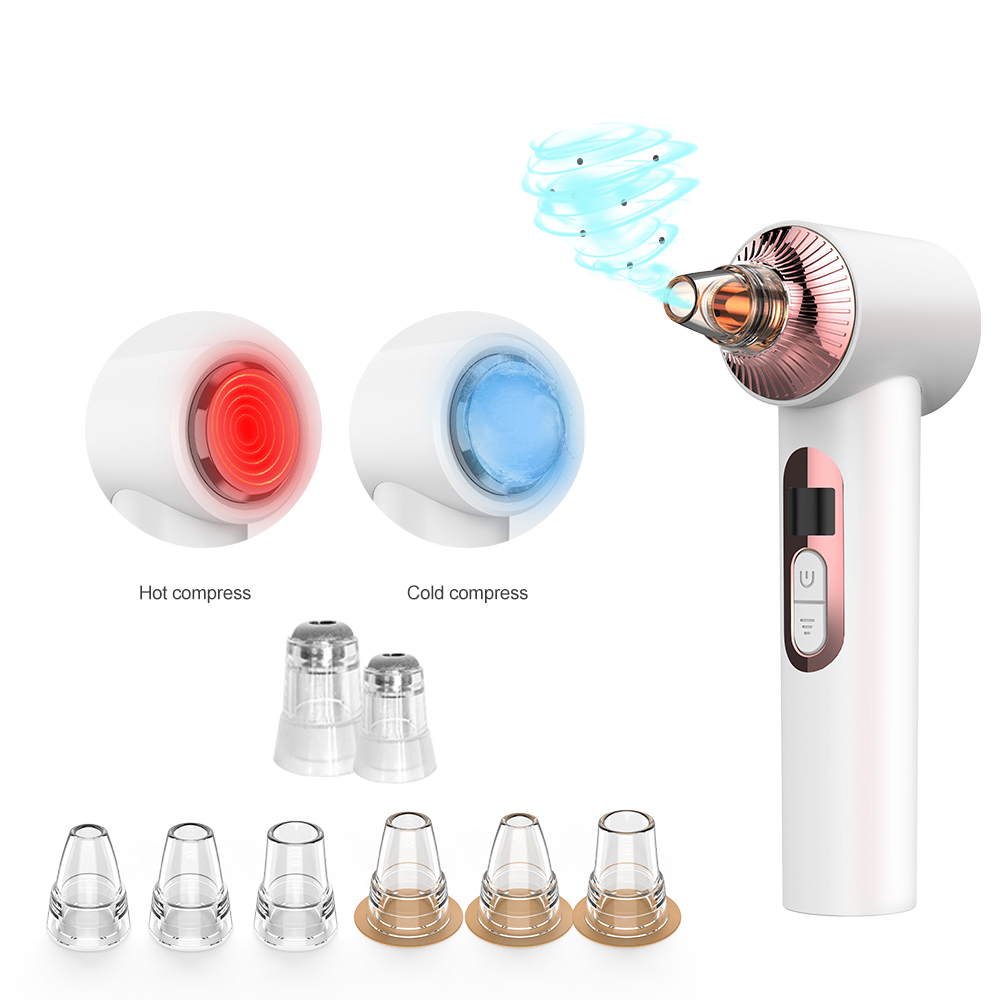 It's worth saying that the new proprietary hammer shape blackhead absorber uses a new coating technology that leaves no fingerprints on the surface and improves the tactile feel. Even when it's not being used, it can be a stylish item to decorate your home. If you're struggling to get rid of blackheads or pimples, try this revolutionary new product that may surprise you.