We work with computers and after get off work we using mobile phones, our cervical spine is under too much pressure every day.
Cervical spondylosis is not just shoulder and neck pain. If it is severe, it can also cause headaches, dizziness, numbness in the hands, and weakness in the feet.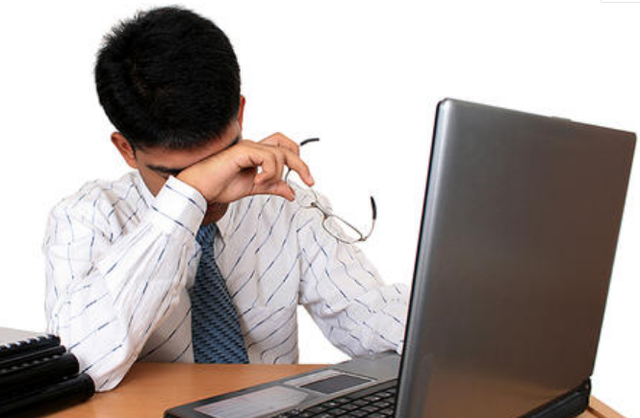 Therefore, it is very necessary to massage the neck frequently to strengthen neck activities and increase blood circulation.
There are two types of cervical spine massagers. One is physical massage, which is mechanically beaten and kneaded. Similar to traditional Chinese massage, this type of cervical spine massager can support and protect and is suitable for middle-aged and elderly people. The other is the micro-current pulse technology, which acts on the muscles and nerves of the neck and has the best effect on neurological cervical spine fatigue.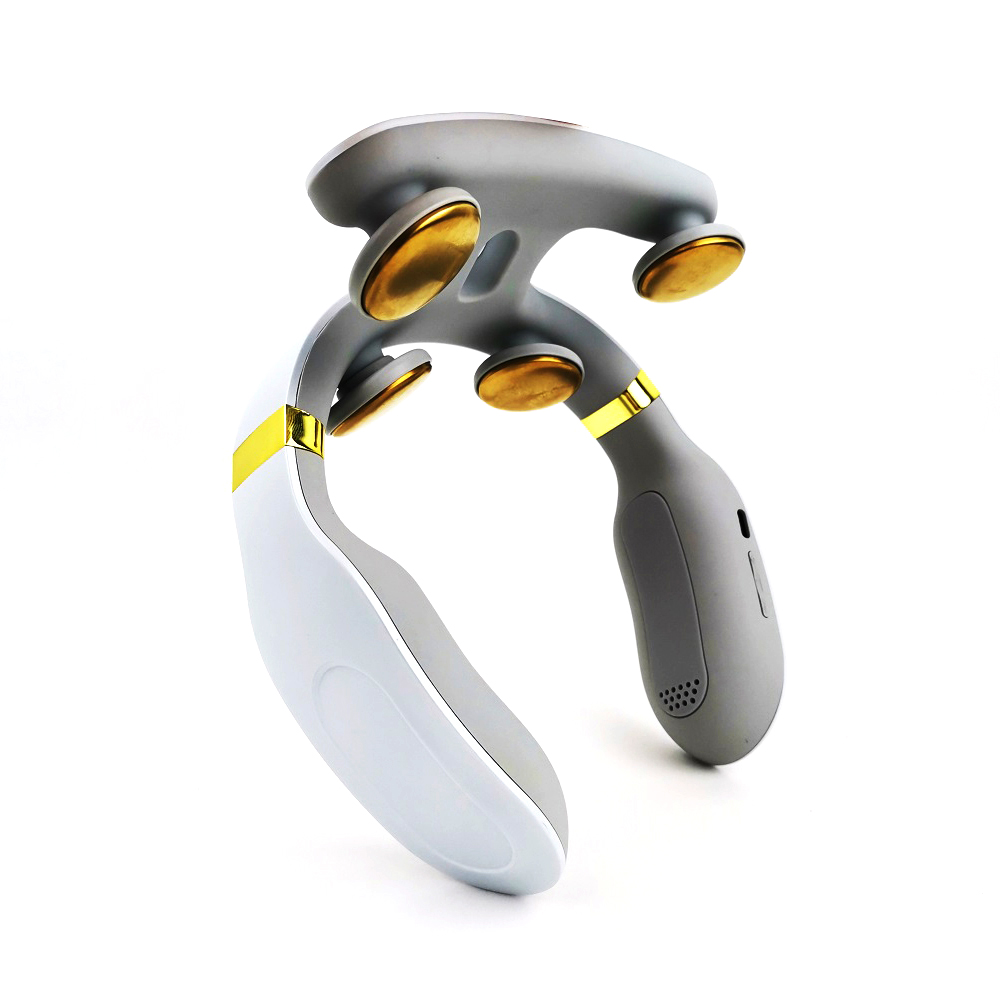 The new generation of NM-01 cervical spine massager uses physical vibration to massage, with 3 modes + 10 levels of strength, a new generation of upgrades to the massage mode, and a variety of massage experiences during use. I usually change several massage techniques during use, and have a variety of experiences.
You can print your own brand logo on the front of the box of this product. As a business health gift, the NM-01 cervical spine massager is decent for personal use or as a gift. I first started with a self-owned one, and after using it, it gave me a variety of feelings, so I decided to buy a few more to give gifts to family and friends.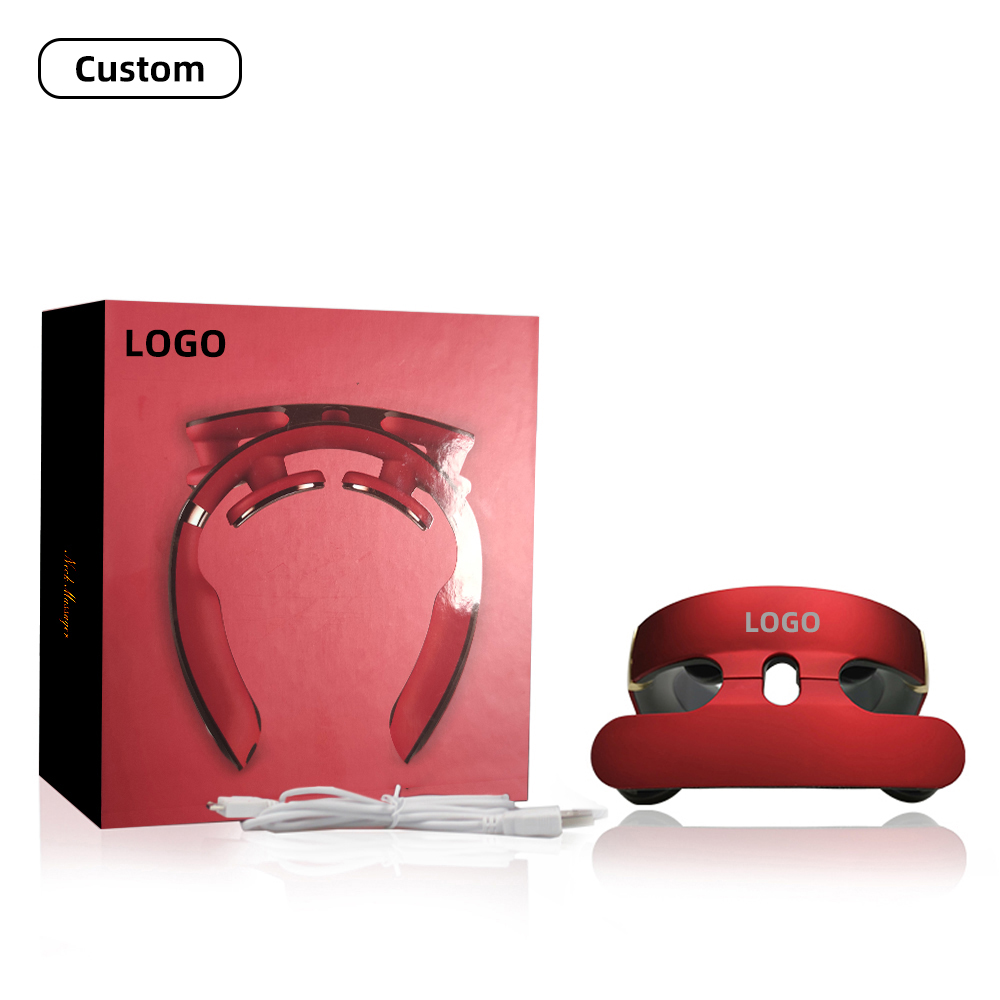 The body of the neck massager looks very simple and elegant, and the compact body is easy to carry. The charging port is designed on the side of the body and adopts the currently commonly used usb charging. It is indeed extremely convenient in daily life. I basically don't need to worry about its charging problem when I travel or work. Moreover, a full charge can be used for 7 days, and it is indeed extremely convenient to carry it out.
The product model of this neck massager is NM-01, which can be controlled by remote control or body buttons. Using physical massage, the charging time is about 1.5h, the thermal temperature is 37℃~43℃, it can last for 7 days, and the battery capacity is 1200mAh.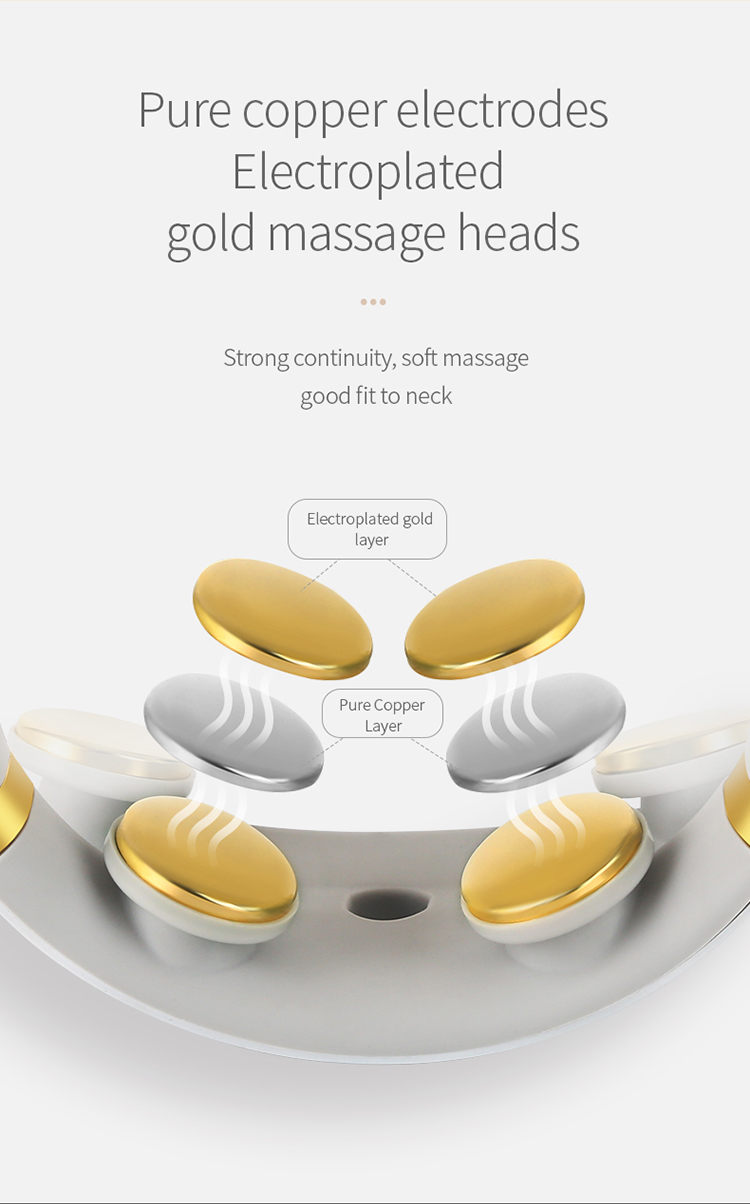 NM-01 neck massager is thoughtfully designed with a special remote control for intelligent control, easy and convenient to operate, and is equipped with a large number of massage techniques. The massage instrument can be operated and controlled by remote control, and the gear position and temperature can be adjusted on the hand. It is very convenient to use the remote control to control in daily life.
This product uses pulsed electrical frequency to transmit to the deep skin to achieve deep relaxation of the cervical spine. When I use it, my neck feels warm, and there is a numb feeling of electricity, like a hot towel around my neck. Energy penetrates through the skin layer by layer, effectively relaxing long-term stiff muscles and soothing shoulder muscles and nerves.
Meizons` new neck massager is light and very versatile and easy to use. This product has the massage technology exclusively developed by Meizons and owns its own intellectual property patents. Use 43°C warm compress to adapt to human body temperature. There are a total of 3 modes, 10 gears to choose from.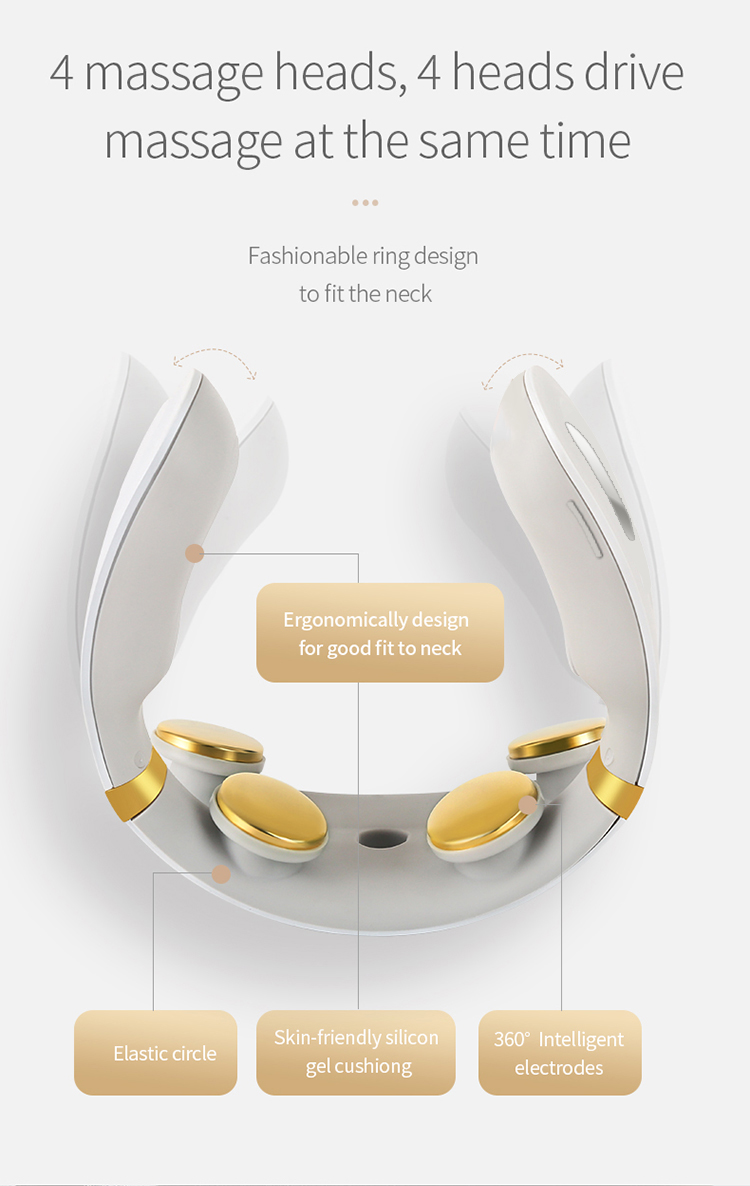 Generally, people who suffer from cervical spine fatigue will have a slower blood circulation. In winter, the cervical spine will obviously feel cold. This neck protector can bring you warmth, using constant temperature heat to bring you a comfortable experience. And generally it only takes 3 seconds to heat up, and you don`t have to wait for a long time. It makes you feel comfortable faster.
Meizons NM-01 neck massager has a four-head wrap design. It is different from previous manual massages. It can evenly involve each area and deeply massage each piece of skin. The design of the elastic wall prevents us from feeling strange when we massage.
The comfort that elastic design brings us is also unexpected. And it will not cause tingling sensation due to electrode deviation like the traditional double-headed neck protector, so this neck protector brings us a deeper comfort feeling to a greater extent.
Shenzhen Jie Zhong Lian Investment Co., Ltd.
Business Type:Manufacturer , Trade Company
Product Range:Other Massage Products , Home Use IPL Machine , Vacuum Blackhead Remover
Products/Service:Vacuum Blackhead Remover , Home Use IPL Machine , Led Facial Masks , Skin Scrubber , Facial Cleaner , Neck Massage
Certificate:CE , FCC , FDA , RoHS , BSCI , GB , ISO14001 , SA8000 , TL9000 , TUV
Company Address:Xinyuan Zhichuang Valley, Fengtang Avenue, Tangwei, Baoan, Shenzhen, Guangdong, China


Previous: NEW ARRIVAL:New generation micro water bubble blackhead remover vacuum machine
Next: Meizons IPL Hair Removal , easy to remove unwanted hair at home.