Usually dealing with blackheads, most people still use squeeze and blackhead remove mask methods. As everyone knows, this is not blackheads, but self-destructive skin. Many people also use egg whites, baking soda, salt, soap, etc. to remove blackheads. As a result, the pores are getting bigger and the skin gets worse. In fact, these methods have long been outdated, and the entire industry has entered the age of technology, and the elimination of blackheads is no exception. Meizons small bubble Blackhead Remover vacuum machine is a safe and clean skin care method that is painless and does not hurt the skin. It will not pull the skin strongly and cause skin damage. The small bubble technology.
Meizons Blackhead Remover Tool is a method of removing blackheads using pressure difference in the field of modern medical beauty. The ultra-fine bubbles generated by water circulation and negative pressure can continuously clean the pores when the pores are opened to achieve the purpose of deep cleansing. No damage to the skin, no enlarged pores, safe and healthy. Nowadays, beauty salons and skin management centers do skin cleansing using this principle to remove blackheads, using small bubbles. Although the micro bubble technology is from South Korea, the technology is also powerful, and the usage rate is high, but the price is very nice. If you often do small bubbles project in the beauty salon, you can buy a set of dispelling blackhead, facial cleansing, dead skin, moisturizing and other multiple functions of the Meizons micro water bubble blackhead remover tool.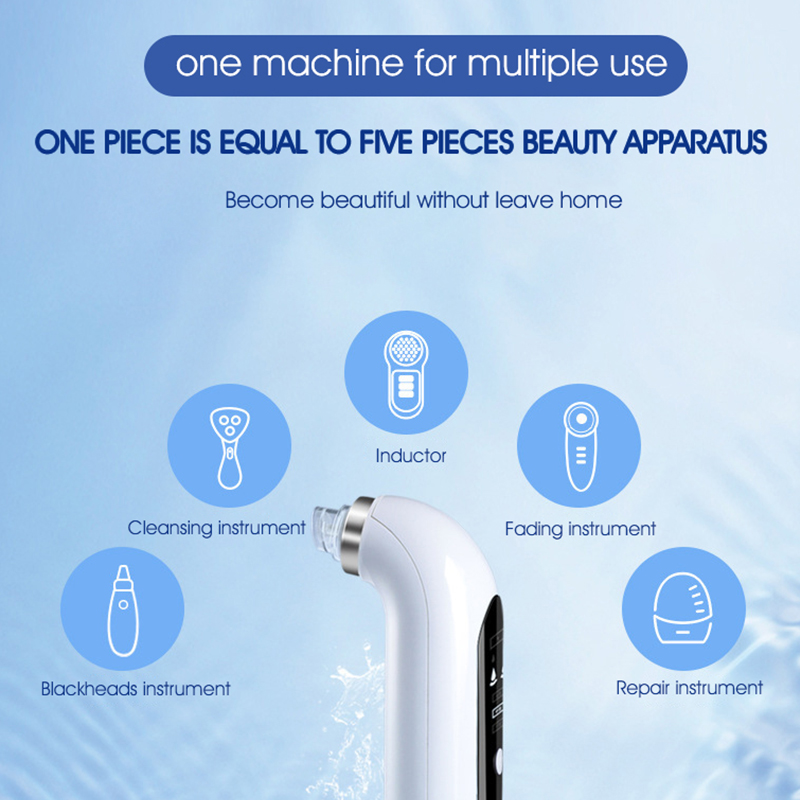 Meizons blackhead remover tool has a deep cleansing suction mode and a daily face wash and moisturizing mode. The deep cleansing suction mode can remove blackheads, remove dead skin, and remove dirt. Meizons blackhead remover vacuum machine has 3 levels of suction power, which can be adjusted according to different skin capacity. Even for sensitive skin, you can start from the smallest gear. Because the tip is made of skin-friendly material, there is no discomfort and zero damage to the skin. And the water bubbles are very rich, the rich small blisters are not irritating to the skin, clean and moisturizing, gentle and comfortable, can also be used for sensitive skin, will not leave red marks, etc., healthy and safe.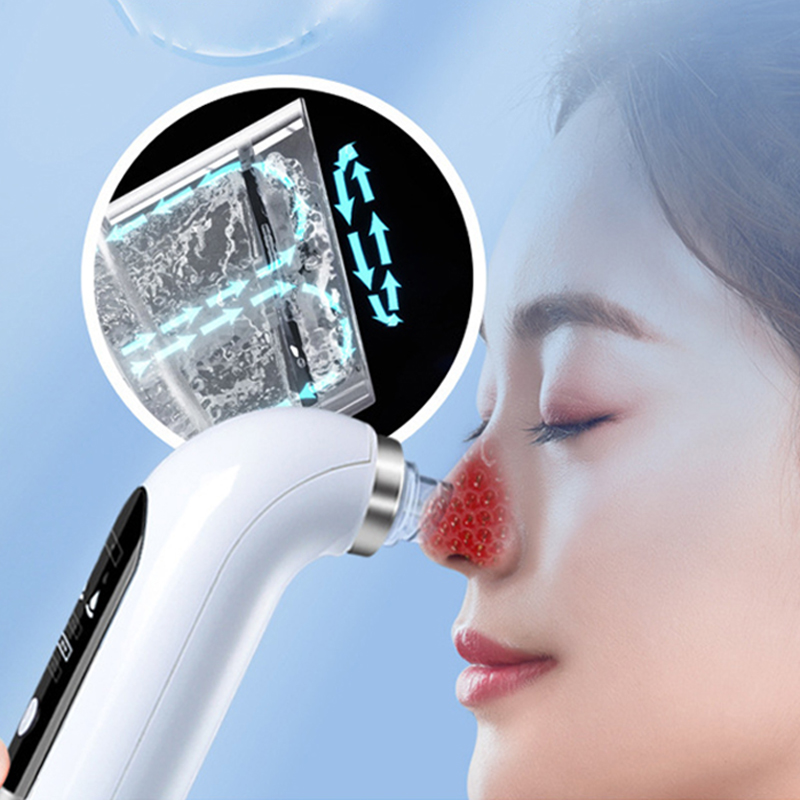 With the popularity of small bubbles at home in Wei Li, more and more people who originally went to make small bubbles in beauty salons began to choose to prepare small bubbles for household use and make small bubbles at home.Compared to going to a beauty salon to make small bubbles, Meizons small bubbles machine have obvious advantages.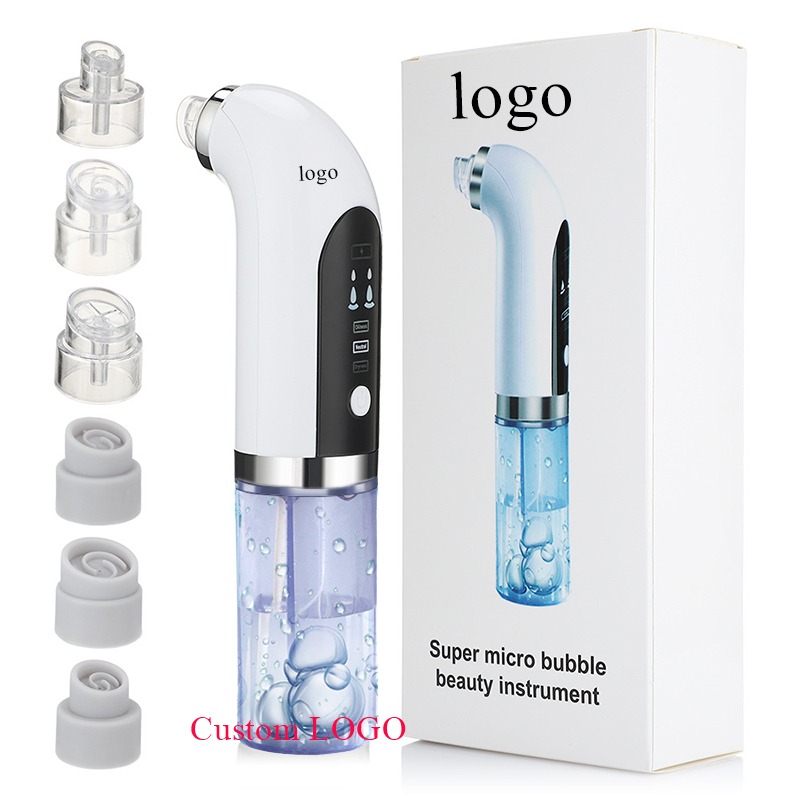 As the first step of skin care, small bubbles can improve the skin condition, increase the absorption rate, and make the skin care effect better. The effect of small bubbles will be better if you insist and do it regularly. Because the generation of skin waste is continuous, if the cleaning is irregular, the waste will accumulate again, and the cleaning effect will be greatly reduced. However, with busy work and limited time and energy, can you still go to the beauty salon to make small bubbles on time and on schedule? No! Therefore, directly prepare a Meizons small bubble and spend ten minutes at home to make one small bubble! Avoiding bacterial infections, the increasing popularity of safer and more hygienic household small bubbles is also the awakening of "safety and hygiene awareness". More and more people are beginning to pay attention to the safety and hygiene of skin care equipment. The small bubbles in the beauty salon are shared by multiple people, while the small bubbles at home are more private. There is no need to worry about cross-infection of the skin due to indirect contact with strangers using the same instrument. Household small air bubbles not only save time and effort, but also have higher safety and sanitation, and are more suitable for skin care parties. Some people say that beauty salons can also clean the face with small bubbles. Why should I buy a small bubble for my own home? It is undeniable that the small bubble cleaning is done in the beauty salon, and there is the service of a beautician throughout the process. You can enjoy the distinguished guest experience. If you lie down for a while, the garbage in the pores will be removed, which is really very comfortable. So why is there more and more demand for small household bubbles? Is it because the beauty salon is not clean? In fact, it is not. The cleaning principle is the same for both household small bubbles and theater-line small bubble projects, using the water circulation system + vacuum negative pressure mode. A large number of small bubbles generated by the water circulation system can soften and promote the shedding of the garbage in the pores, and then use the suction formed by the vacuum negative pressure to export the garbage, thereby achieving deep pore cleaning. The reason why the demand for small household bubbles is increasing is that it has several unique advantages.
●Multiple functions in one machine
Meizons small bubbles blackhead remover tool fully care for your skin. One small bubble is equal to one blackhead removal device + facial cleansing device + exfoliating device + moisturizing device. It helps to take care of all aspects of the skin accurately. One instrument is enough for skin cleaning.
●Renew the pores
Save your skin care products, skin care products cannot be absorbed if the pores are not clean. Use small bubbles to clean them once a week. The pore cleansing skin care products absorb better, and the skin condition can be seen to change.
●The little secret of skin transparency
The effect is better when used together with small bubbles and small molecule concentrates. Salicylic acid helps to soften the cuticles, absorb old dead cuticles, and make the skin smooth and bright.
●Touch screen button to open beauty
Old-fashioned mechanical buttons are easy to be clogged by dust, water and aging, and the touch screen design is portable and safe.
●Double tank design
Skin cleansing requires a visible effect experience. The double tank distinguishes clean water and sewage. Skin cleansing is like a chemical experiment. It is easy to use and fun, and it hits your skin trash.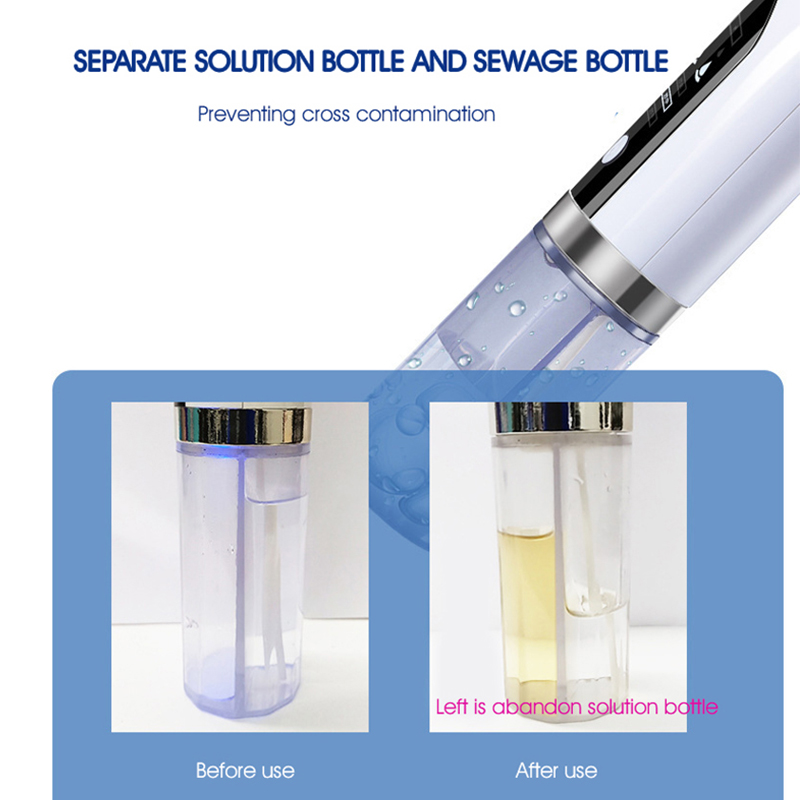 Meizons Small Bubble Cleaner, combines the most popular small bubble skin cleansing project for skin management with your home beauty salon as the concept, innovative technology designs a home-style small bubble cleaner that women love, and get rid of the beauty salon. The bondage of money and time brings you a different beauty-level skin care experience at home.